Build a Profitable & Thriving Business in 90 Days!
Dear Entrepreneur,
I see you and your commitment to having more in life.  You have always felt 'different'- like you weren't meant to spend 40+ hours in a cubicle wasting your potential.
You feel a calling to do more and follow your DREAM.  You want freedom...freedom to do what you want, when you want.  To travel the world.  To create your own schedule.  To write your own paycheck.
And I'm sure that on the other side of that is...fear.  Fear you aren't good enough.  Fear of doing it wrong.  Fear of failing.  Just wishing you had the clarity of what EXACT steps you needed to take to create the exit strategy from your soul-sucking day job.  What if you could know with absolute confidence, that YES, you can be successful?  You can HAVE IT ALL!  Would you take action?
Listen, I get it.  I'll never forget my 'turning point'- that moment when I knew my life would only be dedicated to working for MY dreams, not someone else's....
It was 4pm and I was leaving the office for an urgent doctor's appointment. At the time I was an Account Manager at an event marketing agency for American Express in New York City.
As I was walking to the exit one of my coworkers rolled to the edge of his cubicle and eyed me. "Half day?" he scoffed.
I'll never forget that moment because that was when my romantic view of the corporate world crashed. "Is this it?" I thought. "Destined to spend the rest of my life constantly on someone else's watch, having to negotiate my worth in salary, and confined to the 9-5 (or 8pm) lifestyle with 2 weeks vacation?"  I just KNEW there was more out there for me- that I was called to make a bigger difference and had untapped potential to share with the world.   I went into business for myself a few years later and have never looked back.
I know the freedom and fulfillment that comes with living life on my own terms AND I know very well the frustrations and fears that run parallel.
My first few years in business I struggled, jumping from free online course to webinar, throwing a lot of things at the wall hoping they'd stick and putting hours (and sometimes thousands of dollars) into projects that would flop.
It wasn't until I got real mentorship and guidance that things changed around. I would be honored to be your mentor.
This business program is for individuals like me who are seeking FREEDOM and want to make a difference in this world but don't know where to start.  Maybe you have been working on your business for a while and are tired of struggling, looking for guidance on how to make your part-time dream, a full-time reality.
This course is the culmination of the thousands of hours and over a hundred thousand dollars of education and training. My intention is to save you unnecessary frustration and wasted money by offering the step-by-step guidance and individual support I wish I had when I first started.
If you are truly committed and ready to make strides in your business, you're in the right place. You don't have to do it alone and I am here to help you succeed.
To your greatness,
Stephanie
Stephanie Staidle is a business coach and a licensed art therapist (MA, LCAT, ATR-BC) who has merged the psychology of creativity with professional development to help entrepreneurs create successful businesses they love.
Stephanie uses cutting-edge techniques based in the newest findings of neuroscience for her on-site workshops and coaching to professionals worldwide.
With 18 years of experience in psychology, she speaks to audiences on the necessary fundamentals of building a successful business and the science behind achieving results by using an underused resource called 'right brain thinking'.
Stephanie has been widely recognized for her unique methodology and featured as an expert on NBC, Tedx,
and SXSW having worked with executives of Google, Morgan Stanley, and American Express.
Six (6) pre-recorded video modules to watch on your own schedule
Simple lesson assignments & step-by-step worksheets
Lifetime access to the private online community group for on going support
The exact formula I used to create a thriving business- simple and replicable!
Module 1: The Power of WHY

In this module we create the foundation for the next 3 months by asking one question: WHY?  Companies that are clear on their 'why', their mission and values, consistently outperform those that do not.   Gain clarity on your best direction for business by discovering what you love to do, your best talents and the people you feel called to serve.  (For those of you who have too many business ideas and are paralyzed trying to figure out which to pick, this is a game-changer!)

Module 2: Niche Clarity and Market Research

Once you know your WHY the next step is understanding the WHO.   Bigger isn't necessarily better- the more you can zone in on your niche the more effective you'll be in business.  Getting crystal clear on who want to serve will take the guesswork out of everything that follows.  In this module you'll discover your niche and begin to do market research to learn more about your target audience and how your business can be the perfect solution to their problems.

Module 3: The Mind of a Business Owner

It is a common human phenomenon to think that if we DO more than we will have more.  However the latest findings of brain science show that what is really at the source of our success is MINDSET: your thoughts and beliefs.  Leading companies innovate and know how to 'fail fast' to avoid losses and accelerate gains.  Most failures are the result of self-imposed limits on creative thinking.  Learn what to expect-in advance-when you become self-employed and how to overcome fear and self-doubt so you can face any challenge with confidence.

Module 4: Creating a 'WOW' Product

The biggest mistake entrepreneurs make is they spend hours and months to develop their product or service just to find out that there is no demand for it.   This is where finding your WHY and understanding the WHO makes the WHAT very easy.  Once your target audience has told you exactly what their challenges are and you provide the solution (using your authentic and unique talents), you develop a WOW product that is an EASY YES.  It takes the slime out of sales and the frustration out of marketing because every aspect of your business is about being in service.

Module 5: Time Management & Productivity

Having your own business can mean wearing multiple hats at first.  Overwhelm, burn-out and stress are frequent bi-products of poor time management and planning.   By understanding how our brain works best, you can use science to improve productivity and get more done in less time.  Learn how to prioritize income-generating activities, when to outsource, and how to maintain work-life balance as you build your business.

Module 6: Partners and Product Launch

You have the WHY, the WHO and the WHAT.   Now it is time to make money.  This last module helps you develop a step-by-step action plan so you no longer have to doubt your next move.  Learn the exact technique used by genius Albert Einstien to help you brainstorm about the best way to launch your product into your communities, find partnerships, and build a referral base so you can start to generate income in the next few months (not the next few years).
Plus Bonus Training & Interviews with Top Business Experts

Learn how to sell your product or service authentically and attract new clients with ease

Learn how to bring in more money (and keep it) with tips from a financial expert.
Learn alternative ways of investing and supporting your business through community.
**Our clients get AMAZING results- but this is because they were committed to their success, applied the tools and lessons given in the course, and worked hard to achieve their goals.  As a result, we must insert a disclaimer that we can not guarantee that your results will be the same.**
Dave launches his coaching practice and gets his first $3500 client!*



Dave

Coach for Lawyers
"Stephanie Staidle was largely responsible for attaining my dream job, doubling my salary and starting two businesses.  She taught me how to increase my productivity, creativity, confidence and communication skills in both my professional and personal life. The tools she gave me will stick with me forever."

Josh K

TeaLeaf
Ecourse
Build a Business Online Course ($997 Value)
Private FB Community ($297 value)
Bonus: Resource List: Systems & Software ($97 value)
TOTAL VALUE: $1391
$297 (savings of $91) one time OR 4 payments of $97
Buy Now
Upgrade
Build a Business Online Course ($997 Value)
Private FB Community ($297 value)
Bonus #1: Financial Expert Interviews ($297 value)
Bonus #2: Sales w/o Being "Salesy" Training ($97 value)
Bonus #3: Resource List: Systems & Software ($97 value)
Group Calls add-on ($2497 value)
Total VALUE: $4282
$1497 (savings of $191) OR 4 payments of $482
Buy Now
"Get Results" Money Back Guarantee
We want  everyone to find their calling and do work they love and after coaching hundreds of people, I know that when you work this program, it WILL work for you.  If you do the entire program as designed and don't make your investment back in 4 months, I'll give you a full refund.
Ian launched his business and had astounding results in 2 Months!*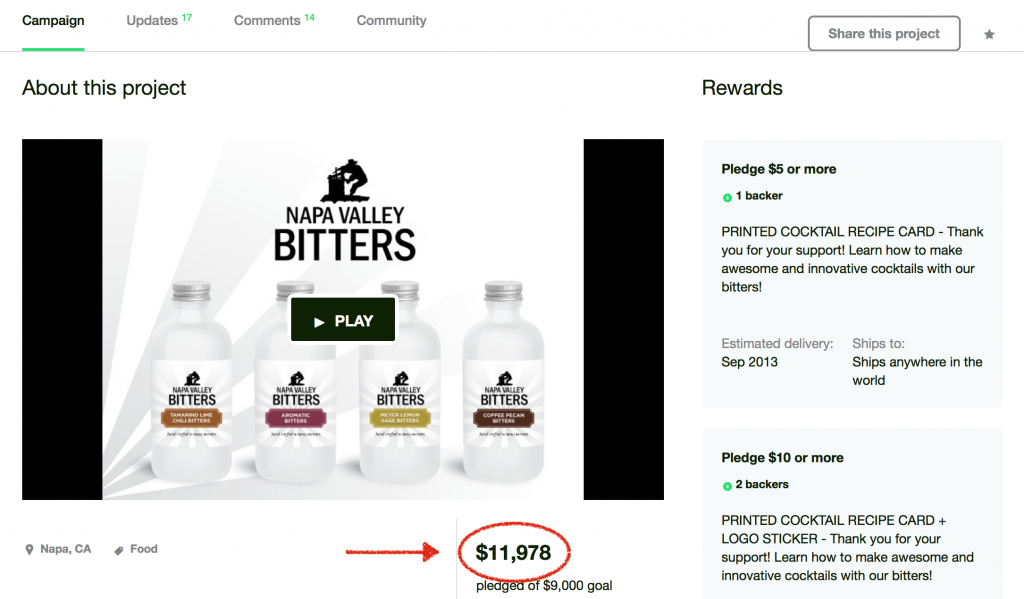 "Thanks to Stephanie my business launched on time and is successful beyond what I thought was possible in the first 2 months."

Ian Winget

Napa Valley Bitters Company

---
Roberta L., CopyPunch

"Stephanie's coaching is masterful. She consistently provided an opening that allowed for me to speak safely about anything I was dealing with. She typically guided rather than advised, leading me to ownership of my own solutions...There was an ease to working with Stephanie, so much so that I almost didn't see how much she assisted me in accomplishing!"
Nicole K,

Photographer

Stephanie went above and beyond being a coach for me. She was selfless, aware, wise, and open. I felt I could explore any place I felt stuck and receive no judgement… only caring and helpful encouragement.
Upgrade for Additional Benefits
Structure and Consistency

With regular call times you can carve space into your schedule to focus on your personal growth and goals.

Accountability

Self-discipline doesn't come easily, in fact it is human to procrastinate.  A coach keeps you accountable and on track with assignments and progress.

Community

With a supportive community walking the same path, you don't have to feel alone.  The group calls provide motivation and inspiration as you move through the program.
1-On-1 Attention

We each have unique challenges and goals.  The coaching program is designed to meet your personal needs and answer any questions along the way in the group calls.

Lifetime Access to Training

As a member of the Right Brain Academy, you have lifetime access to your online course and the Facebook group for continued support, even after your program calls end.

Faster and Improved Results

It is a simple equation: 1+1=2.  With expert support and an individualized action plan, you create bigger and faster results than on your own.
The Unique
RIGHT

 BRAIN Approach
Coaching like no other.  
Designed by a licensed art-therapist.
Based in the leading research of psychology and neuroscience.
RECOGNIZE  Uncover the sub-conscious barriers and limiting thoughts/behaviors that are in the way of achieving your goals
REFRAME  Learn how to view obstacles in a new way, turn challenges into strengths and increase creative problem solving
RETRAIN  Apply techniques based in neuroscience and psychology to retrain your brain for improved confidence, productivity and fulfillment
RESULTS  Understand the science behind success and apply 'right brain thinking' to get into action and create new results, fast.
If you want different results, you have to do something different. Let's Get Started...
Ecourse
Build a Business Online Course ($997 Value)
Private FB Community ($297 value)
Bonus: Resource List: Systems & Software ($97 value)
TOTAL VALUE: $1391
$297 (savings of $91) one time OR 4 payments of $97
Buy Now
Upgrade
Build a Business Online Course ($997 Value)
Private FB Community ($297 value)
Bonus #1: Financial Expert Interviews ($297 value)
Bonus #2: Sales w/o Being "Salesy" Training ($97 value)
Bonus #3: Resource List: Systems & Software ($97 value)
Group Calls add-on ($2497 value)
Total VALUE: $4282
$1497 (savings of $191) OR 4 payments of $482
Buy Now
"I am so happy with what I've accomplished in the last 6 months…really life changing.  I'm on my journey to do something completely different and I'm really excited about it."

– Stephanie Lepow

Listen to Stephanie's testimonial at the end of her 6 month program sharing the clarity and confidence she built to start her own non-profit while improving work-life balance.


Your browser does not support HTML5 audio.

Stephanie Lepow

Real Emails from Real Clients
Meg
Lee
Robert
Shayan

---
Video Testimonial - Build a Business You Love Program



Shayan
Video Testimonial - Build a Business You Love Program



Stacey
Listen to Zheng's praise of the Build a Business You Love Program

Your browser does not support HTML5 audio.

Zheng
*All testimonials and results were the product of individuals working hard in their program to do what it takes to achieve success.  Your results may vary and these same income figures are not guaranteed.
Q.

How much of a time commitment does this program require?

A.Given most of my clients still work part-time or full-time in another job, I've designed this program to work around full schedules.  The intention is that you have two weeks in between each module to complete your assignments which can be done in less than 5 hours a week.  Group calls have a regular scheduled time but if you miss a live group coaching call, all sessions are recorded so that you can catch up at your own pace.

Q.

I'm excited to start. When does the program begin?

A.The program is currently on a rolling basis so you can begin anytime.  As soon as you say 'YES' you can get started on the first video and join our next group call.

Q.

There are a lot of coaches and programs out there, how can I be sure you are the right one for me?

A.This is such an important question.  Finding a coach that is the right fit is crucial to your success.    I am highly qualified not only for my experience, but also my credentials.  I studied what I do for a very long time in university (with my MA, 7 years to be exact), took many exams and state boards, and spent thousands of direct client hours JUST to get my art therapy license.  And in the past 10 years, I've coached thousands of individuals who have gone to build profitable and fulfilling businesses.  In the end though, ask yourself "Does this feel good to me?"  Your gut usually can tell you who to trust.

Q.

Given you are an art therapist, is this therapy?

A.One could call me a therapist for entrepreneurs (wink) but short answer: no, this isn't therapy.  My programs are based off the latest research in brain science and designed in a particular way that is proven to create impactful results for ANYONE.  No artistic talent is required and yet I promise you will discover an "artist" inside of you that you didn't know existed.  I do find that the clients that are the most open to new methodologies and do all the recommended exercises completely have the biggest success.  Finally, although I draw from my experience as an art therapist and especially my knowledge of psychology, my coaching programs are very different from therapy and are not meant to replace appropriate mental health care.

Q.

If I fall behind and can't complete the program in 90 days, can I still get call support?

A.Yes.  Life happens.   In fact, I'm secretly hoping you'll love our community so much that you won't want to leave.  If you want to have continued access to our group calls for support after the 90 day expiration date, there is an affordable option to become a monthly member.

Q.

Do you offer a guarantee?

A.Yes.  I stand behind the value of what I teach.  I know it works because everything I offer in this program are the same techniques I use.  If you show up to the calls, and do the assignments as designed and don't make your investment back in 4 months, I'll refund your money.  But no one has ever asked for a refund- I think that is a good sign.  🙂

Q.

How does the group support work?

A.You will have a total of 6 hour long group calls to get live coaching and feedback.  There are two options for calls:  12pm PST (great for our Europe friends!) or 5pm PST on the 1st and 3rd Wednesdays of every month.   If you miss a call, they are recorded and available in your online portal the next day.  You can always submit a question in advance via email and I will answer it live on the call.

Q.

I don't have clarity on my business idea yet- is this course for me?

A.YES!  In fact you will have an advantage because many entrepreneurs struggle as a result of not doing this foundational work.  You will get clear on what to focus on in the very first Module when you discover your WHY!   Plus you will have the group calls to further hone in on the perfect business model to match your authentic, aligned self.

Q.

Once I have my 'WOW' product, does this course teach me how to find clients?

A.You bet it does.  🙂  My intention is that you have all the tools to land your first high-paying client ($1000 or more) by the end of the program.  Many participants of this course find their first clients from their market research in Module 2!  In the last 30 days, you will launch your fine-tuned product and I'll bring you through a powerful exercise that Albert Einstein used to brainstorm all the many ways to get new clients FAST.

Q.

Your payment plan is still a stretch for me- do you have any other financing options?

A.I normally don't but I have some recommendations.  I find that when we look hard enough- there is always a way to make it work.  You can look into a small business loan from your bank, a new credit card, alternate loan sources like Prosper, or look into the Paypal credit plan where you can enjoy 6 months of NO payments (which means that if you use my program the way it is designed, you could take it for free, land a new client and pay back your loan before your first payment is due).
Think we are a good fit? Get Started...
Ecourse
Build a Business Online Course ($997 Value)
Private FB Community ($297 value)
Bonus: Resource List: Systems & Software ($97 value)
TOTAL VALUE: $1391
$297 (savings of $91) one time OR 4 payments of $97
Buy Now
Upgrade
Build a Business Online Course ($997 Value)
Private FB Community ($297 value)
Bonus #1: Financial Expert Interviews ($297 value)
Bonus #2: Sales w/o Being "Salesy" Training ($97 value)
Bonus #3: Resource List: Systems & Software ($97 value)
Group Calls add-on ($2497 value)
Total VALUE: $4282
$1497 (savings of $191) OR 4 payments of $482
Buy Now