Drastically improve your results and reach goals faster.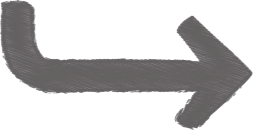 **Our clients get AMAZING results- but this is because they were committed to their success, applied the tools and lessons given in the course, and worked hard to achieve their goals.  As a result, we must insert a disclaimer that we can not guarantee that your results will be the same.**
Ok, let me be straight with you.  Not a single millionaire or successful business owner got to their level of success from only a $297 DIY e-course.  A course is a good first start, but you can't expect to become a black belt from a few tutorial Youtube videos.  All masters in any arena have a coach- from the best athletes to famous artists. Having a mentor and coach WILL elevate your game in any area of life.  When it comes to business, you can save yourself wasted time and money by following the guidance of an expert with a proven methodology for success rather than the lonely and frustrating path of trial & error.  It is the difference between becoming profitable in a few months (with a coach) versus a few years or more (without a coach).   Ready for a massive shift?
You are ready for one-on-one coaching if you...
...have exhausted all the 'free training' out there and you are DONE trying to do it alone.
...don't have clarity on your business plan or a success strategy to take make your business profitable
...don't know how to apply what you've learned in courses and group programs to your specific business
...hit a plateau in your business results or are overwhelmed with rapid growth that is causing burn out
...have had a side business for over a year that hasn't generated enough income to replace your full-time job
Structure and Consistency

With regular call times you can carve space into your schedule to focus on your personal growth and goals.

Accountability

Self-discipline doesn't come easily, in fact it is human to procrastinate.  A coach keeps you accountable and on track with assignments and progress.

Community

Have access to other individuals via a private client forum for motivation and inspiration as you move through the program.
1-On-1 Attention

We each have unique challenges and goals.  The coaching program is designed to meet your personal needs and answer any questions along the way.

Access to Additional Training

As a coaching client you have unlimited, complimentary access to all trainings and webinars during your program so you can acquire all the tools you need to succeed.

Faster and Improved Results

It is a simple equation: 1+1=2.  With expert support and an individualized action plan, you create bigger and faster results than on your own.
Ian launched his business and got amazing results!*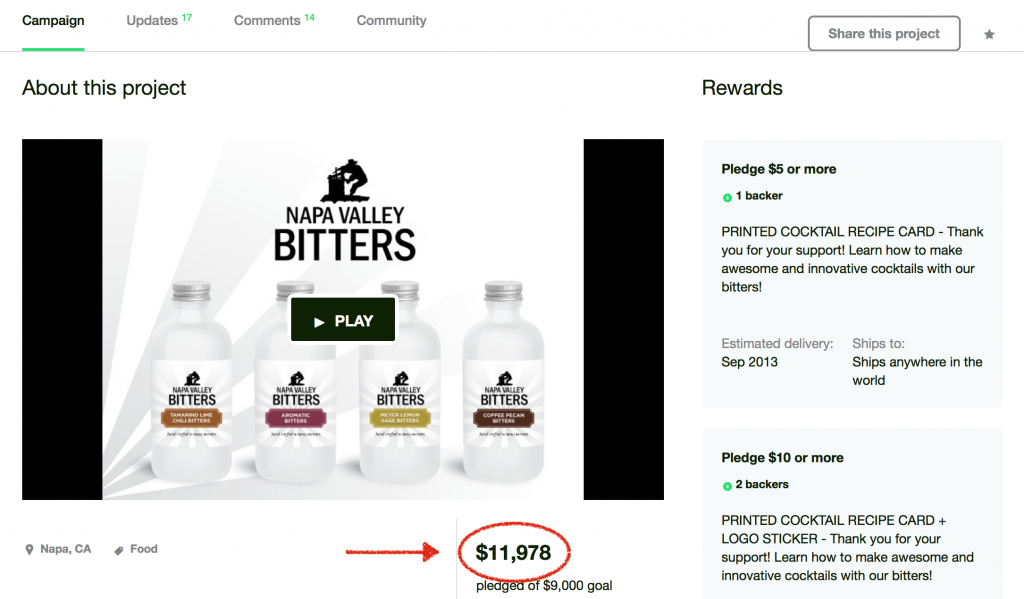 "Thanks to Stephanie my business launched on time and is successful beyond what I thought was possible in the first 2 months."

Ian Winget

Napa Valley Bitters Company

---
The 4-Step 
RIGHT

 BRAIN Approach
Coaching like no other.  Designed by a licensed art-therapist.
Based in the leading research of psychology and neuroscience.
RECOGNIZE  Uncover the sub-conscious barriers and limiting thoughts/behaviors that are in the way of achieving your goals
REFRAME  Learn how to view obstacles in a new way, turn challenges into strengths and increase creative problem solving
RETRAIN  Apply techniques based in neuroscience and psychology to retrain your brain for improved confidence, productivity and fulfillment
RESULTS  Understand the science behind success and apply 'right brain thinking' to get into action and create new results, fast.
Ready to drastically shift your results? Get Started...
"I am so happy with what I've accomplished in the last 6 months…really life changing.  I'm on my journey to do something completely different and I'm really excited about it."

– Stephanie Lepow

Listen to Stephanie's testimonial at the end of her 6 month program sharing the clarity and confidence she built to start her own non-profit while improving work-life balance.


Your browser does not support HTML5 audio.

Stephanie Lepow
Video Testimonial - Start a Business You Love Program



Shayan
Video Testimonial - Start a Business You Love Program



Stacey
Listen to Zheng's praise

Your browser does not support HTML5 audio.

Zheng
Stephanie went above and beyond being a coach for me. She was selfless, aware, wise, and open. I felt I could explore any place I felt stuck and receive no judgement… only caring and helpful encouragement.

Nicole K

Photographer
Q.

I have a busy schedule. How can I fit in coaching on top of that?

A.Individual coaching can be worked around your schedule.  We will find a time that works best for you (within my work hours) and if time management is a concern we can address that in depth during your program to help you create balance.  Here is the bottom line though- you don't fit coaching into your life, you fit your life into the coaching.  I'll be showing up 110% but you also must be willing to do what it takes to show up for yourself in your program.

Q.

I just purchased one of your courses but now I want coaching. Do I have to pay for both?

A.If you purchased any of my courses within 30 days of become a coaching client, I will refund your money when you purchase a coaching program.  Coaching programs include all current online courses at no cost (over $600 value) and any new trainings I provide during your program are also available to you as my compliments.

Q.

There are a lot of coaches out there, how can I be sure you are the right one for me?

A.This is such an important question.  Finding a coach that is the right fit is crucial to your success.  This is why I have you fill out an application and have a phone call with you prior to joining a program.  This gives us an opportunity to talk in person and see if we are a good match.  My promise is that if I don't feel I am the right person for you, I will be the first to say this and I will direct you to someone who I think is.  Coaching is a serious investment and I do recommend you do your homework regardless.  I am highly qualified not only for my experience, but also my credentials.  I studied what I do for a very long time in university (with my MA, 7 years to be exact), took many exams and state boards, and spent thousands of direct client hours JUST to get my art therapy license in 2010.  And I've coached thousands since as well as studying the latest research to continually improve my methods.

Q.

Given you are an art therapist, is this therapy? Do I have to make art during my coaching program?

A.Well let me start by saying you don't HAVE to do anything.  It is your program and you can choose what works for you and what doesn't.  I'll never force you to do something if you are truly uncomfortable.  That being said, my programs are based off the latest research and designed in a particular way that is proven to create impactful results for ANYONE.  No artistic talent is required and yet I promise you will discover an "artist" inside of you that you didn't know existed.  I do find that the clients that are the most open to new methodologies and do all the recommended exercises completely have the biggest success. Finally, although I draw from my experience as an art therapist and especially my knowledge of psychology, my coaching programs are very different from therapy and are not meant to replace appropriate mental health care.

Q.

Why do I need to apply for coaching?

A.I take on a limited amount of clients each month due to my busy schedule.  As a result I need to know who is really committed and ready to work with me.  I work with driven, passionate individuals who have a 'do what it takes' attitude and are out to make a difference in the world.  By filling out an application, I can determine if we are a good match and if I can help you with your challenges.

Q.

What areas of business do you specialize in?

A.I am the coach to come to if you have no idea where to start as a new entrepreneur or if you are an established business owner struggling with confidence, time management, and strategy.  Although I've helped clients across multiple industries, I find I work best with coaches, healers, consultants, and creative entrepreneurs.  I help my clients get crystal clear on what is important to them, on their vision for their future and their role in the world (WHY you do what you do and WHO you want to serve).  Then I help them create a life and profitable business around that vision and strengthen their confidence to make it a reality through consistent action and support (the WHAT and HOW).

Q.

What is your approach to coaching?

A.I give you TLC= TOUGH LOVE COACHING.  I believe your access to success is through less thinking and more ACTION.  When I do have you think, it is creatively and outside the box instead of the over-analysis approach most of us have been trained in.  I coach by example in that I've personally built a life on my own terms and have made the difficult (but wonderful) leap into entrepreneurship.  I've experienced all the emotions, fears, frustrations, as well as the bliss!  As a result I truly get what it takes to become an entrepreneur and I am here to shorten your learning curve.   Also, I'm a straight shooter and I call it how I see it (again, with love).  Our brains have been building walls and barriers to our greatness for years and my job is to dismantle all the thought patterns that no longer serve you.  We'll chip away at the marble to reveal the David within.

Q.

What is the difference between group and one-on-one coaching?

A.Right now I only offer one group coaching program– for new entrepreneurs – as well as one-on-one coaching for both new and established entrepreneurs. Group coaching, often more budget friendly, provides more support than an e-course and allows for live Q&A and coaching.  But I liken it to taking karate classes versus working one-on-one with the Sensei. One of these options yields the best results if you want to become masterful.  With one-on-one, your program is tailored to your specific needs and we create an individualized plan together followed by weekly support from me as you move forward in your strategy.  As a one-on-one client you get all the works:  access to the group calls and all online training ($600 value) plus bonuses only for private clients that include templates and done-for-you scripts.
"Stephanie's coaching is masterful. She consistently provided an opening that allowed for me to speak safely about anything I was dealing with. She typically guided rather than advised, leading me to ownership of my own solutions...There was an ease to working with Stephanie, so much so that I almost didn't see how much she assisted me in accomplishing!"

Roberta L. CopyPunch
Think we are a good fit? Get Started...
*All testimonials and results were the product of individuals working hard in their program to do what it takes to achieve success.  Your results may vary and these same income figures are not guaranteed.